Look at this stunner! Tania Marie Semper owns eFashionista, a company that aims to bring us,Toronto girls up to speed with the likes of Carrie Bradshaw and Blair Waldorf. Tania threw a baking bash last week and was kind enough to invite me.

The only catch was that I had to wear high heels. These were Tania's beauties. I'm far too embarrassed to show you what I arrived in — $16 H&M heels that I can barely walk in, but they're seriously the only pair of high heels I own! (I may get my woman card revoked for admitting that.) Thankfully, the main event was a surprisingly engaging and detailed presentation on how to walk in and OWN your heels. Find the right shoes, find your womanly power!
Allow me to introduce you to Tina Karr, the most fabulous Canadian lady on high heels, whom I had the pleasure of meeting that night. She was so lively, charismatic and stylish – the French (even the Quebecois French!) have some serious style and poise. Tell me anything about being a lady with a French accent and I will take it to heart. Tina was sassy and sexy, imparting the wisdom of dating a foot fetishist (free foot massages that increase blood flow and awaken your special lady parts!) and breathing through, um, your butt (by which she meant to fill the back of your lungs, so that your posture stays correct and your belly doesn't move, which means you don't have to suck it in and make yourself tense and sick). Check her out in all her glory.
Check out My First Project on Vimeo!
The above video includes her most important practical lessons, but some of my favourite Tina-isms were taught in our conversation afterward. I lamented never having learned to walk in high heels because I rarely dated men who were more than an inch taller than me. Tina said that's no excuse – her husband is shorter than her but loves when she struts her stuff in her tallest heels, because she looks so sexy and confident. Who wouldn't want to show her off?
I also ADORED her story about walking into a high-end shoe store and primly telling the salesman she was going to try on every single shoe in the store. Yes, every single one. I can not imagine the hissy fit that man had to conceal. Tina tried every pair to see what was up to her standards of a proper shoe, and found only one that she would wear. (The designer? Manolo Blahnik, of course.)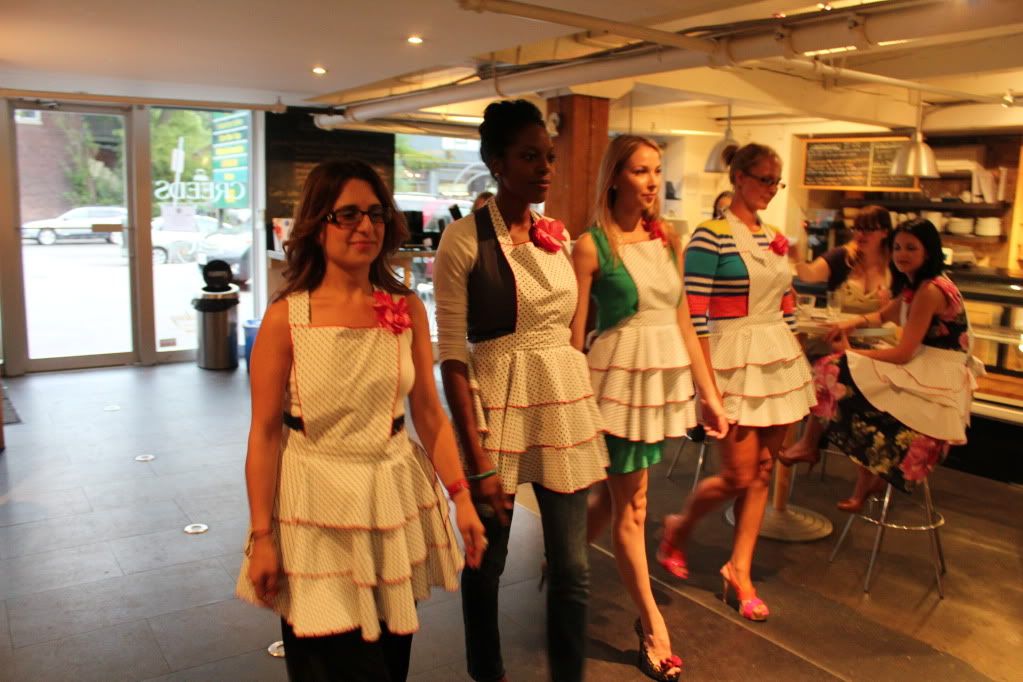 At the end of her lesson, we had a walk off! Tina advised everyone to walk slowly – we all want to look like Victoria's Secret models when we walk in our heels, but remember that those models have perfectly fitted and structured shoes, long legs and razor straight catwalks. Not at all the conditions us regular ladies will encounter on the streets. So take your time, watch your breathing and posture, and own it! Tina also swears by doing 30 calf raises and squats every day, to keep your ankles and quads strong.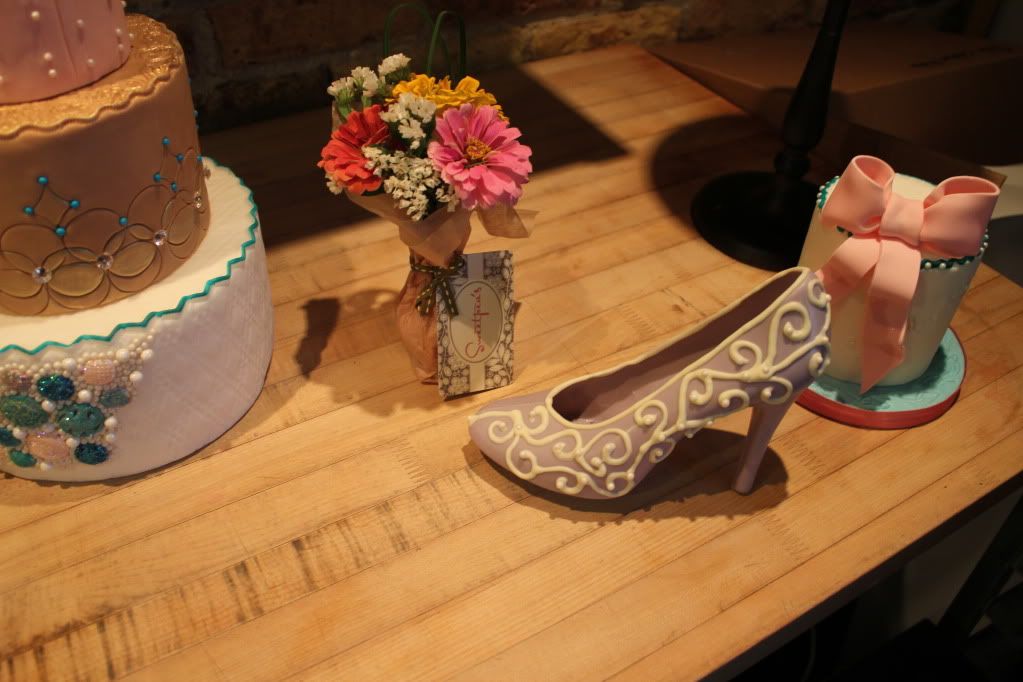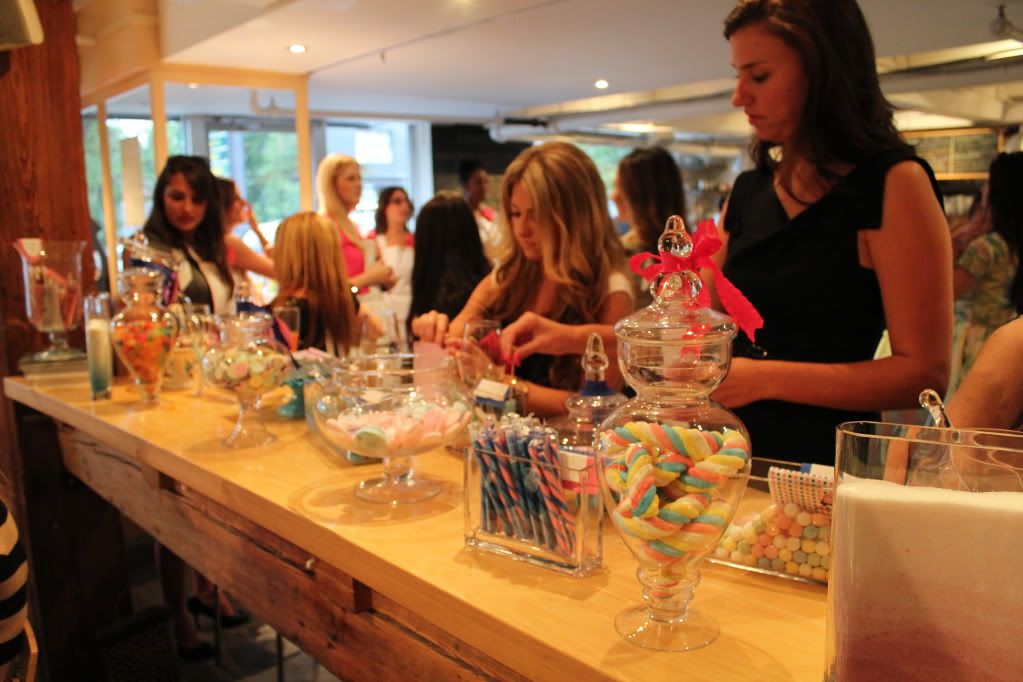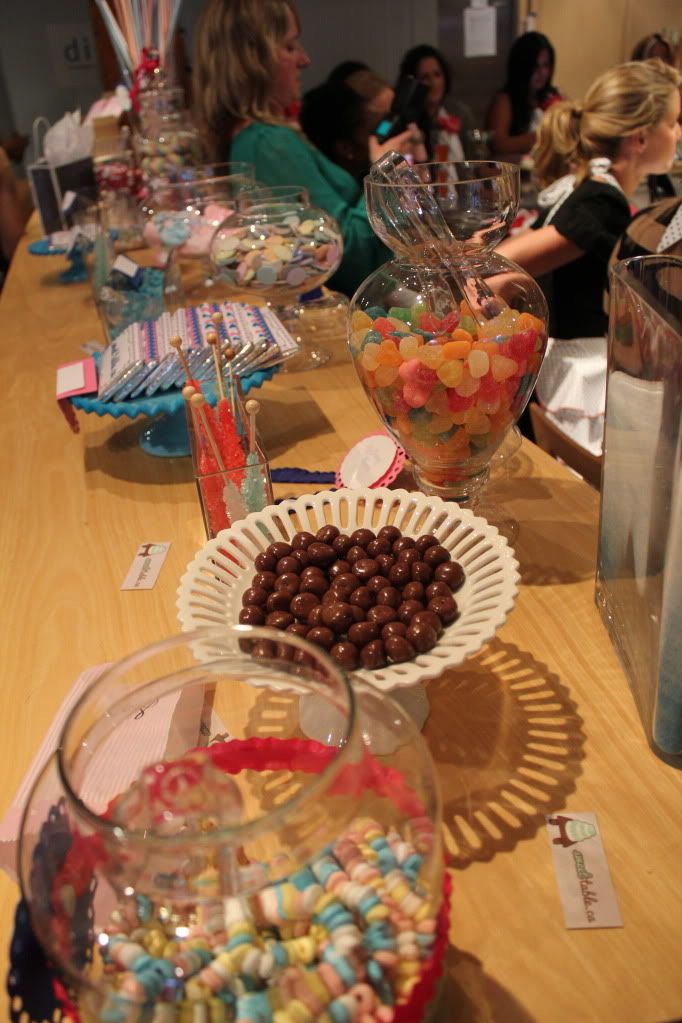 I loved that the event was held in a veritable candy land (actually it was gorgeous little cooking studio called Dish). Of course we were surrounded by sugar while Tina was announcing she weighs only 100 pounds, which only a stylish French woman could say without sounding sassy. Don't worry though, the girl threw down a couple of martinis with me. Like a real lady!
If you can't wear 'em, eat 'em?
We were also shown how to make cake pops and these delicious cotton candy martinis. Infusions are all the rage, ladies, stay on top of your cocktail trends!
Thanks again to Tania for allowing me to be one of her "everyday princesses." I seriously learned a lot, and I'm feeling a lot braver about the idea of tackling some stilettos. …Someday.
-Little Charmer, Alyssa Luckhurst